Going the Extra Mile Is What We Do
Financial Planning
for Retirement
Work with a handpicked team of experts that specialize in the financial planning areas most impactful to you. We're small enough to provide concierge-level service and experienced enough to know how to address your goals.
Expert Advice
from a Team that Cares
All our wealth advisors are Certified Financial Planners (CFPs). Rest assured that our team is dedicated to providing you with the best advice for your situation.
Fiduciary
Focus
When we say we are a Fiduciary, we really mean it. Stabler Wealth Management has put our clients first for more than 35 years. Everything we do has your best interest at heart. You deserve a partner that cares about your financial success as much as you do.
Through our dedicated team model, responsiveness, and culture of care, you have the right team in your corner with Stabler Wealth Management to free up your time and help you work toward your financial goals.
Get the Most Out of Your Wealth
Maximize Your Benefits
No one likes to leave money on the table or work longer than they have to, but many fail to fully leverage their benefits. Our team knows how to navigate your benefits package so you get the most out of your wealth.
Financial Confidence
Move forward with confidence, knowing you have an experienced partner managing your complete financial picture – from investments and insurance, to income, tax, and estate planning.
Your Goals, Our Priority
Whether it's work-optionality, buying a second home, or helping your family and causes you're passionate about, setting yourself up correctly for the next phase allows you to enjoy the life you want.
Establish
Your Destination
Understanding how we can help you is at the core of what we do. In our first meeting, we spend time learning how you envision your next phase, understanding your goals, and gathering data on your current financial picture. Establishing your destination upfront allows us to create a clear roadmap to help get you there.
With your destination in mind, we analyze your current financial snapshot and create an in-depth financial plan. Your personal plan is built around your financial goals and includes a checklist of clear, actionable steps that aim to help you achieve them.
Move Ahead With
Certainty
Life changes and your financial plan needs to evolve accordingly. We meet with you regularly to ensure your financial strategy remains aligned with current goals and needs – whether that's transitioning to retirement, purchasing a vacation home, or helping your grandchildren save for college.
Major Life Transitions Are Too Important.

Don't settle for one-size-fits-all advice.
Putting off your next chapter, not maximizing employee benefits, losing wealth due to poor tax & financial planning – these aren't on anyone's bucket list, but they can and do happen. You don't get a second chance to make the right retirement decisions, and it's common to feel uncertain about what's ahead. But it doesn't have to be that way.
Stabler Wealth Management helps you better position your existing wealth and navigate the ins and outs of your benefits package so you can create a flexible future.
Join our mailing list to receive monthly newsletters with information that impacts your financial decisions.
Expert Advice
From a Team That Cares
Whether it's time to transition from accumulation to distribution of your investments or create a plan to reach work-optionality sooner, it's important to have the right partner in your corner. We oversee every component of your financial picture, to help you live the life you want.
We're Built to Serve
Clients Just Like You
Personalized expert wealth management services shouldn't be reserved for only the ultra-high net worth. We believe it's just as important - if not more - for those that have accumulated a $1 or $5 million nest egg to receive this level of care. That's why we cater to working professionals and retirees. You deserve to work with a partner who knows you, not just your name.
Work with a financial team they know and trust
Enhance their benefits, income, tax, and investment strategy
Have an investment portfolio personalized to their goals
Maintain their lifestyle throughout their life
The Federal Reserve left interest rates unchanged at their meeting on November 1st. They continued...
As you close in on retirement, it's not just about choosing when to retire, but...
Boeing Financial Webinar Series This webinar is designed to help Boeing employees who are considering...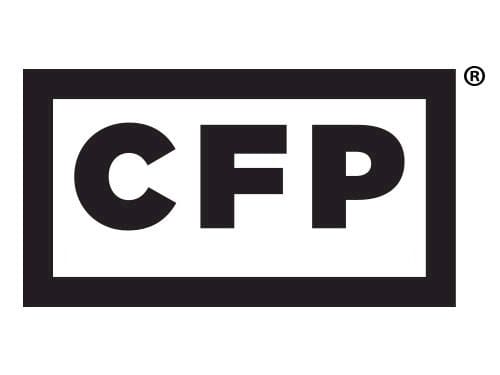 Certified Financial Planner